Meetings
The Society meets at Prestwick Academy on the fourth Monday of the month September to May with dates published in advance on the website. Meeting times are 7pm till 9:30pm. At each meeting there is "time for a chat" when members get together to discuss scopes, astronomy kit and star gazing or just catch up with the gossip. We also have short talks from Members and a Guest speaker. Don't worry if you are a newcomer or a beginner just join in the chat! We have all levels of experience and will be pleased to help. If you would like further information details or information please contact us via the Contact page.
Meeting programme for 2018/19:


17 September 2018
David Warrington - About the Lunar X Prize


22 October 2018
Chris O'Kane - The Pharaoh, The Stars and a God called Horakhty


26 November 2018
David Clarke - 550 Years of Astronomy in Glasgow


December 2018
Christmas meal - TBC


28 January 2019
Dr Alec MacKinnon - Antimatter in Space


25 February 2019
Dr Stuart Grey - The History and Future of Space Debris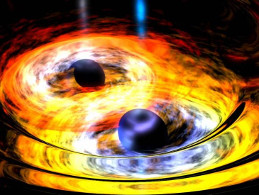 25 March 2019
Prof Martin Hendry - Gravitational Waves and the recent Binary Neutron Star Discovery


29 April 2019
TBC


20 May 2019
AGM
The Academy is located off Shawfarm Road just to the South of Prestwick Airport. Meetings will be held in the Lifelong Learning Rooms which are accessed from the main entrance to the Academy. The rooms are to the left of the entrance area. Meetings will commence at 7.00pm as usual. The nearest railway stations are Prestwick and Prestwick Airport. Car parking is available at the Academy.
Address
Prestwick Academy, 15 Newdykes Rd, Prestwick KA9 2LB
Directions
From the A79 roundabout near Prestwick airport, travel down Shawfarm road, take the 4throad on the right (Shaw Road), then the second on the right (Newdykes road), and continue until you arrive at Prestwick Academy.
From Ayr and Prestwick travel north on Main Street. Main Street becomes Monkton Road. At the BP garage, turn right into Alexandra Avenue, then take the first on the left into Newdykes road and continue until you arrive at Prestwick Academy.